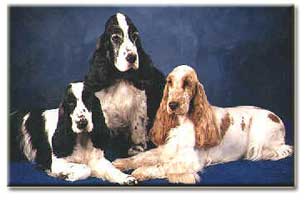 Our first 3 generations
We feel very blessed to have bred and lived with the dogs on the following pages. We have enjoyed success in many endeavors, which illustrate the versatility of these dogs. In their pedigrees you will see many Champions, Tracking, Working Dog Excellent, and obedience titles.
We are grateful to the breeders with whose dogs we began. Acknowledgement for our foundation go to: Prudence Walker, Jane & Arthur Ferguson, Helga Tustin, and Sandra Sisson. Best of all, our lives have been enriched by our English Cockers through the wonderful people we have met from all over the world.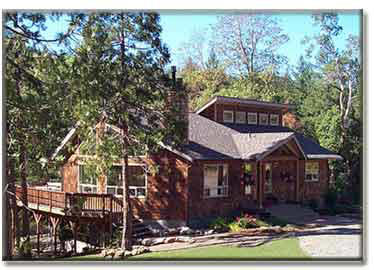 Our home is on 30 acres in the beautiful Rogue Valley of Southern Oregon with Sykes Creek running through it, giving us all room to swim and play.